20th Global Congress on
Biotechnology
London, UK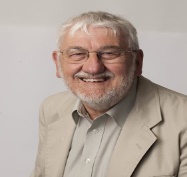 Peter J F Henderson
Astbury Centre for Structural Molecular Biology - University of Leeds, UK
Biography
Peter J F Henderson is a Professor of Biochemistry and Molecular Biology in the University of Leeds. He obtained his BSc in 1965 and PhD in 1968, both in Biochemistry,
at the University of Bristol. After Postdoctoral training at the Enzyme Institute, Madison, University of Wisconsin and in the Department of Biochemistry at Leicester, he
became a University Lecturer in 1973. In 1975 he moved to the Department of Biochemistry at Cambridge, where he became Reader in Molecular Biology of Membranes in
1990. He has held Visiting Professorships in Japan, Canada and Australia. He was Scientifi c Director of the European Membrane Protein (EMeP) consortium 2003-2008,
Coordinator of the European Drug Initiative for Channels and Transporters (EDICT) 2008-2012 and held Leverhulme Trust Emeritus Research Fellowships in 2001-2002
and 2014-2017. He has published over 200 scientifi c papers in the fi elds of Membrane Transport, Enzyme Kinetics and Structural Biology.
Abstract
Abstract : Kinetic and molecular dissection of coupled ion-substrate membrane transport proteins